The Concept of This Textbook
Mari
Listen, Speak, Use and Master Japanese!
Listen again and again, say it out loud, and master it !
※You can get Vol.1-3 reasonably! : HERE
The Point of This Textbook
It's focus is on Japanese speaking
Natural Japanese phrases only
Selected phrases that can be used in daily conversation and that are often used by Japanese people
5 Units per text for easy completion
Lots of dialog-type example sentences using the phrases
Digital materials(PDF file), with audio for all phrases
Effective for speaking, listening, and your pronunciation correction
If you can't communicate with Japanese people in Japanese, it's because you don't know the natural Japanese phrases.
So you need to practice and know the daily conversations that we Japanese often use.
The Contents of The Textbook
Part A
Phrase descriptions and dialogues (with audio)
Part B
Example sentences in dialogue form (with audio)
Part C
Practice part (Let's make sentences using the phrases)
With example sentences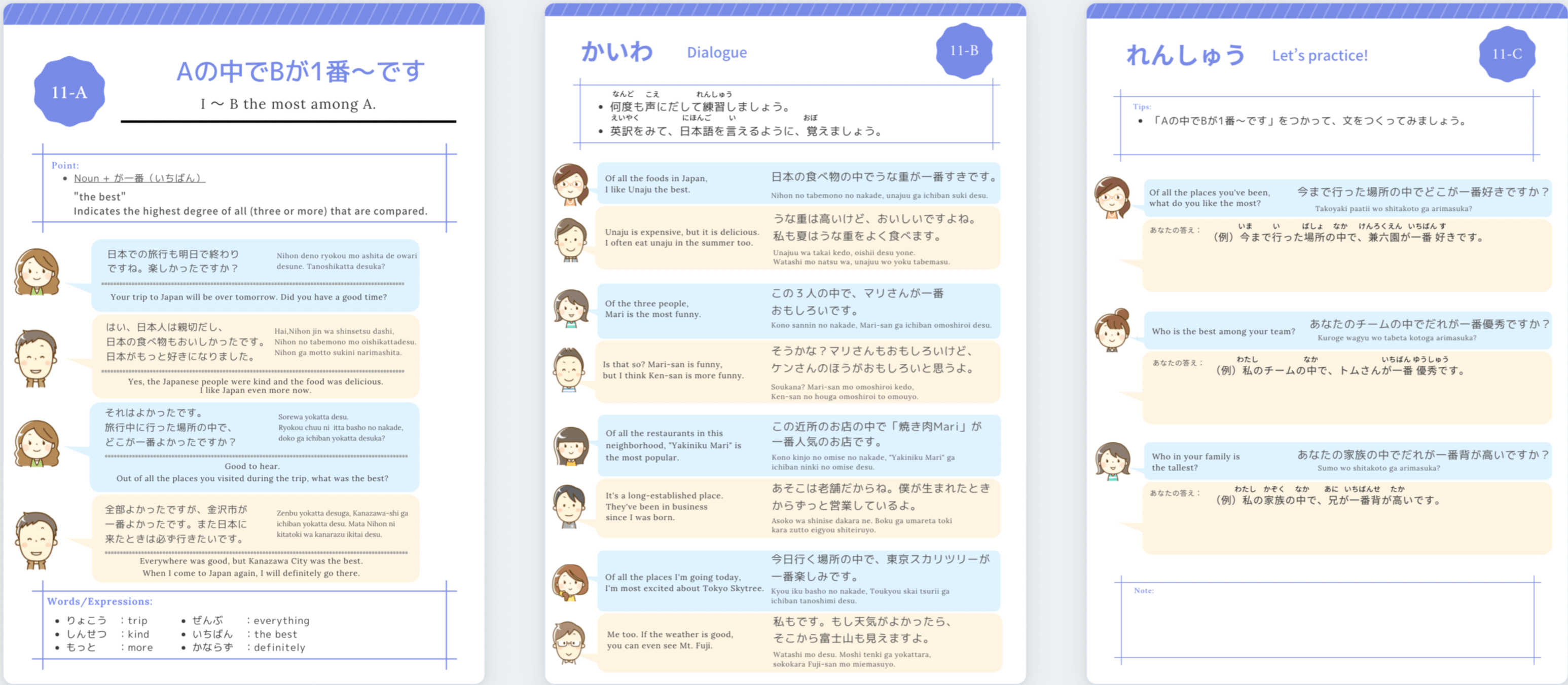 Special Benefit
The correction of the practice part (Part C)
Only for those who purchase the textbook, we will correct your writing in the practice part.
You will be invited to a private channel in Mari's Japanese learning community (Discord) if you want to.
Purchase the textbook
Join the Discord community (SAKURA Community)
Sign up from HERE.
We will invite you to the private channel for it.
<Notes>
Please join SAKURA Community first.
You can get correction only for the practice parts of the textbook.
Personal correction is not possible.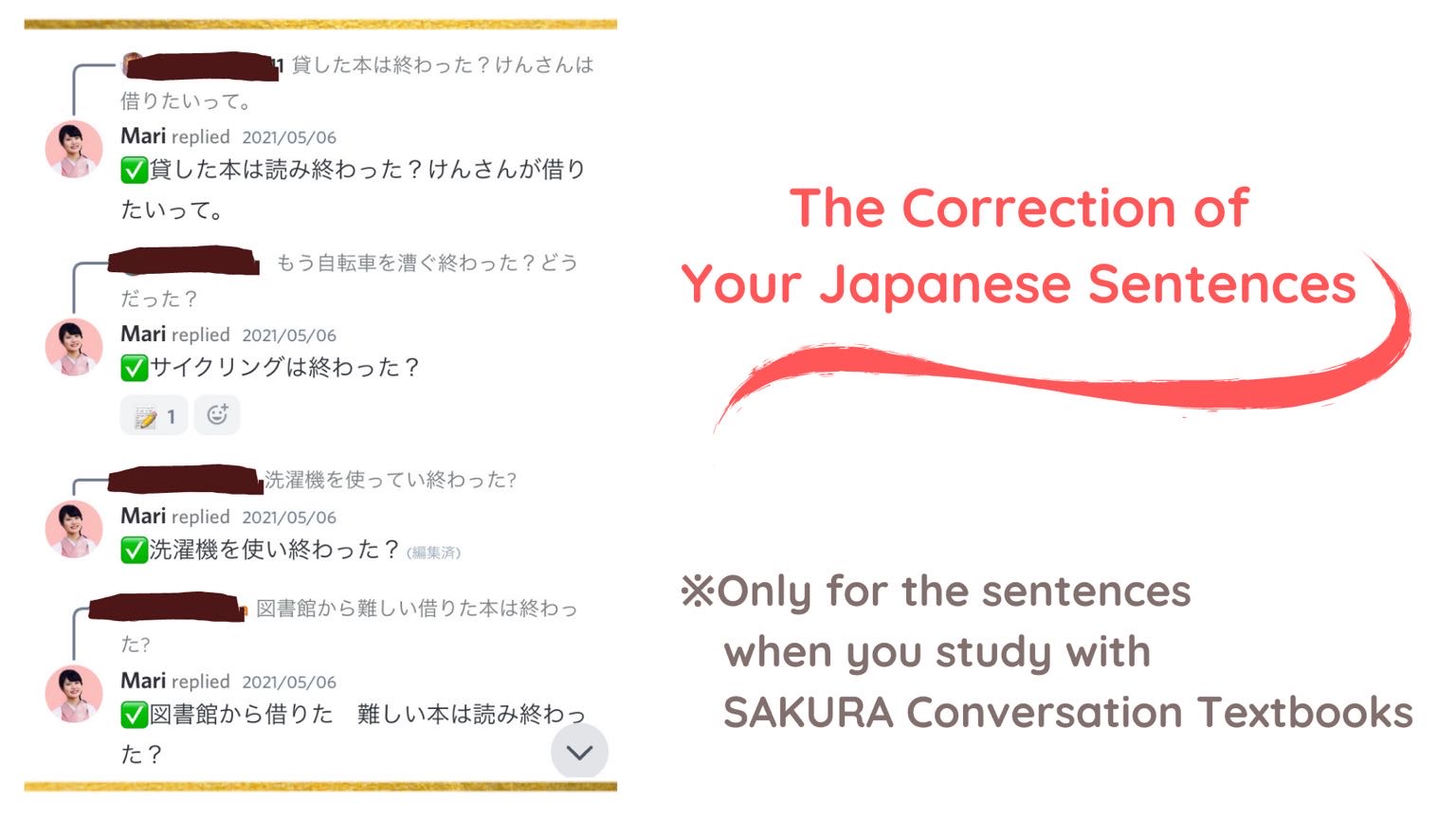 Price
The price is $5.
Japanese textbooks cost usually $30-40.
I decided on this price because I wanted it to be easy for everyone to get.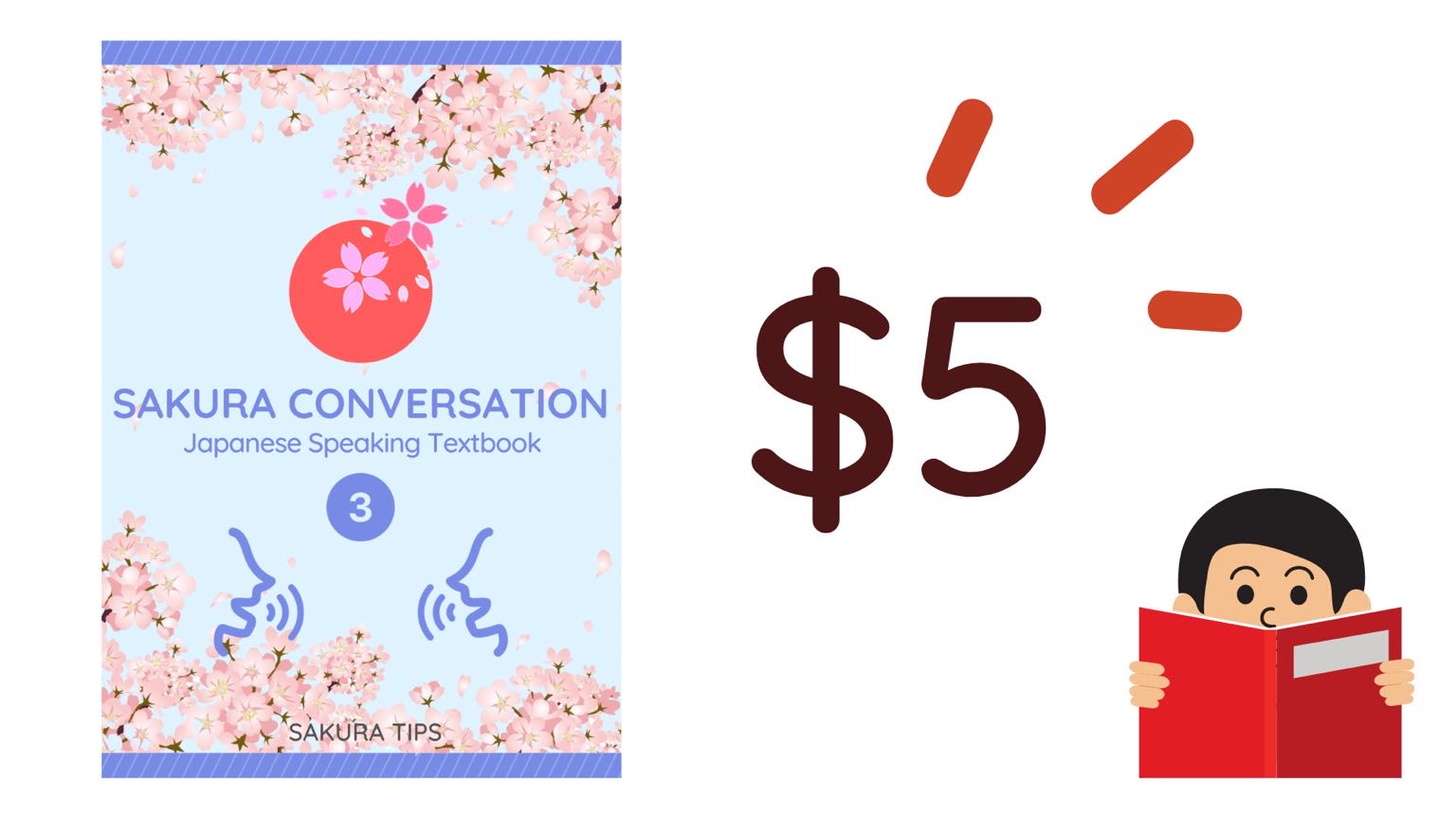 Feedback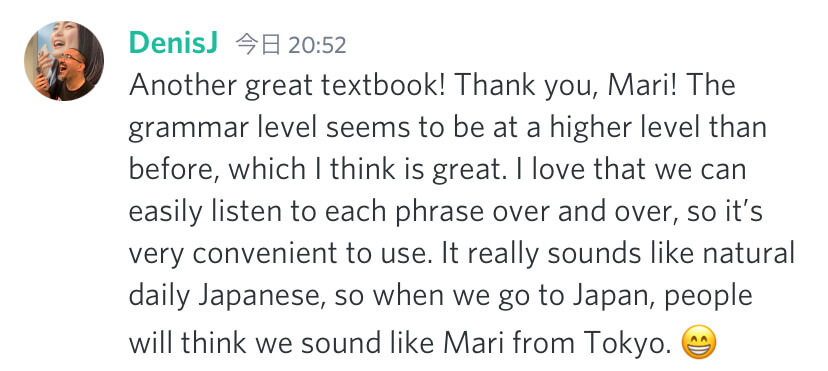 I got it and think it is really good; seems like something that can grow. Most text books are really formal; I enjoy the normal conversation of the book. Everyone should check it out

— Sarg(コリー) (@sarg4140) April 11, 2021
The audio part is going to be really useful for me, it's the one part that has me struggling with my learning since I never know how the words are actually pronounced. Thank you for your hard work and time I appreciate it and I'm sure a lot of others do also!

— Shi No Tenshi (@ShiNoTenshi013) April 12, 2021
Who Should Use It?
People who want to be able to enjoy everyday conversation in Japanese.
People who want to learn natural Japanese.
People who want to make Japanese friends in the future
People who feel uncomfortable with speaking and listening to Japanese
People who have no confidence with their pronunciation
※ I think It's not for people who want to study just to pass the JLPT.
Target Level
Any level is OK!
But it is recommended that you have completed your study of hiragana and katakana.
How To Use This Textbook
Rather than trying to understand the structure of the sentences, memorize each phrase first.
Try to pronounce the words after the audio, and repeat them over and over again.
You can have it in your phone, so practice Japanese in your spare time.
Challenge : Try to make sentences using the phrases
This is the book No.3, but even if you haven't bought book No.1and No.2, you can still enjoy it. They are each independent textbooks.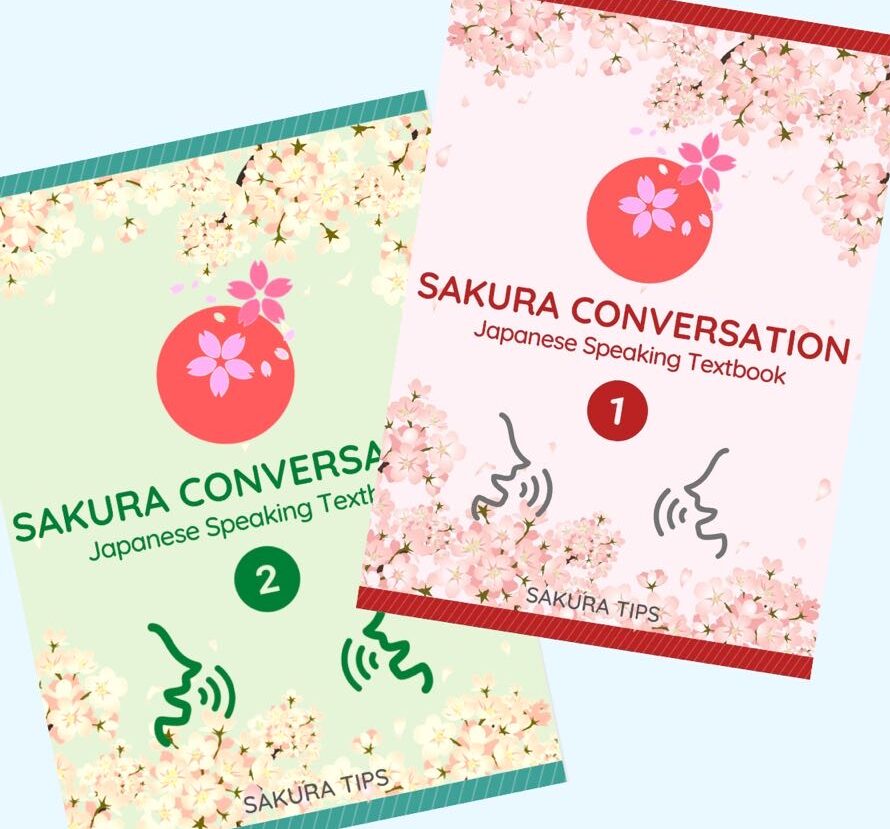 P.S.
Why are you studying Japanese?
I think you are studying Japanese because you want to be able to communicate with Japanese people.
In order to be able to communicate in Japanese, listening and speaking skills are important.
You can't learn speaking just by sitting at a desk and looking at a textbook of hiragana and kanji.
It is important to actually practice using your ears and mouth over and over again.
Let's use this textbook and learn to speak Japanese together!
Payment
When your payment has been completed, you will be automatically redirected to the download page.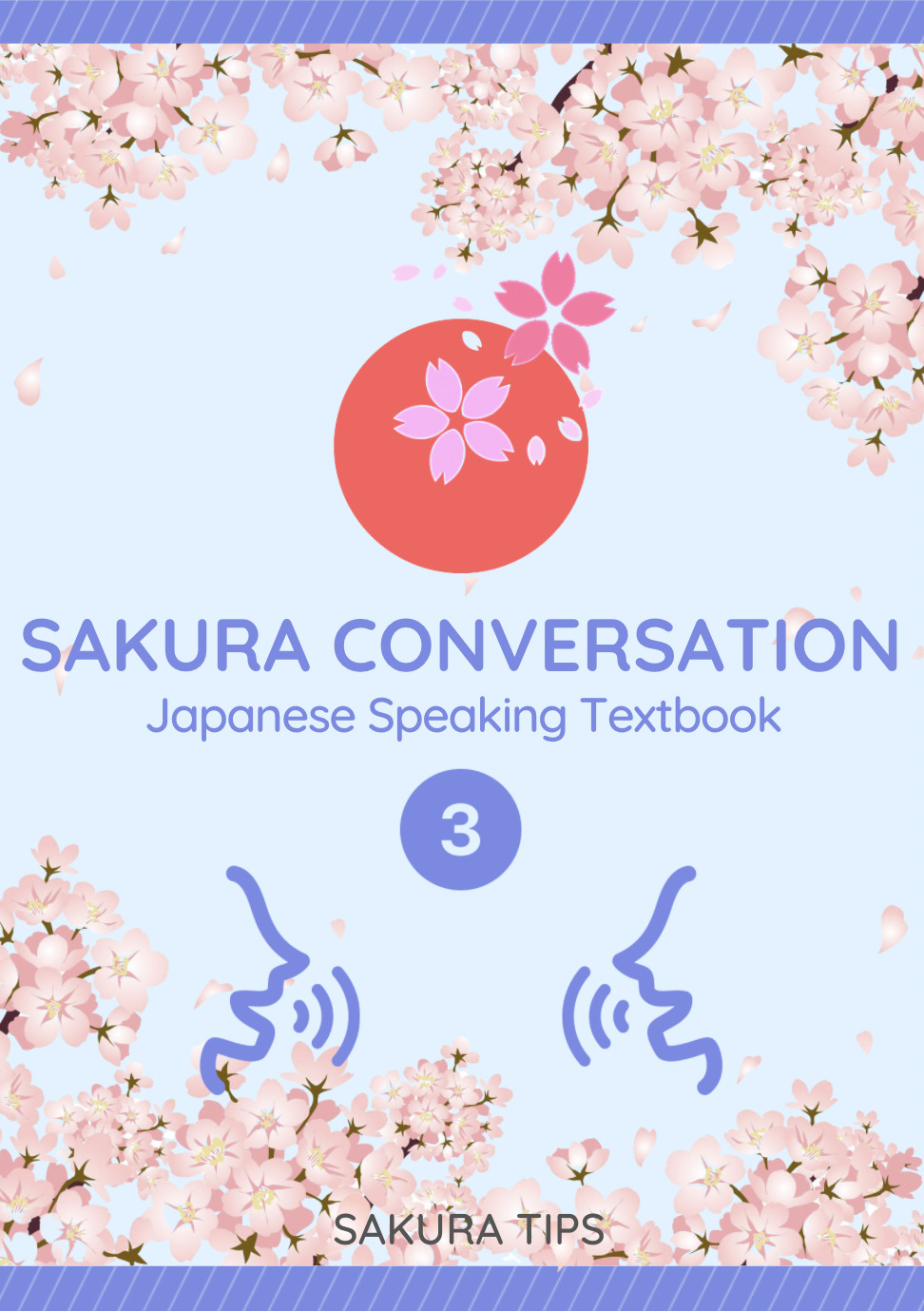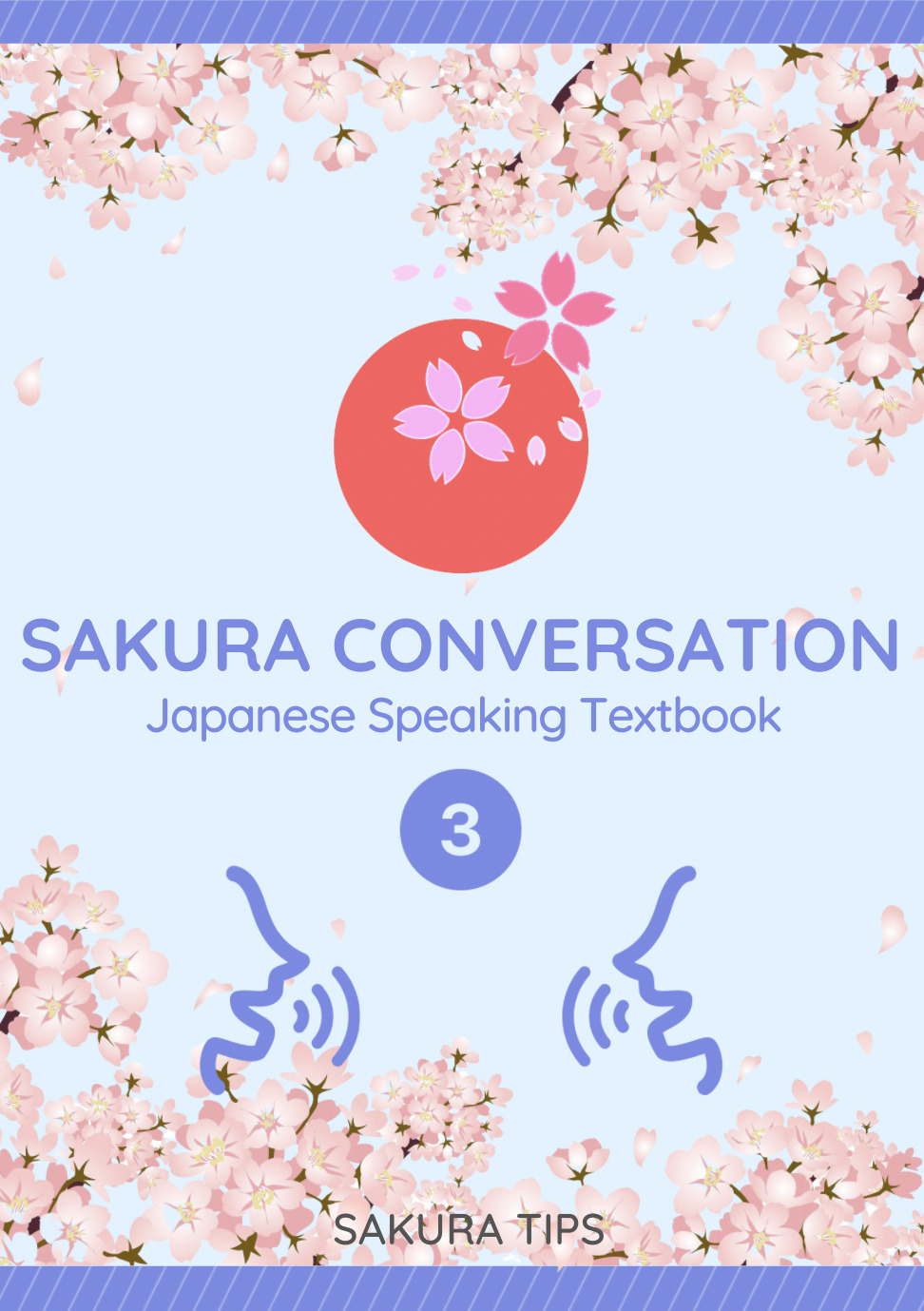 If you have any troubles,
contact us.
sakuratips.mari@gmail.com