<日本語は下にスクロール>
Hello, everyone.
I'm Mari.
Thank you for visiting my blog, SAKURA TIPS.
If you're looking at this, you probably want to study Japanese or love Japan.
For people like you, I have started "SAKURA Community", an online community for Japanese language learners on December 26, 2020.
Who Are There?
This is a community for people who have such thoughts.
I want to study Japanese more!
I want to use Japanese more!
I want to have friends who are learning Japanese!
I want to make Japanese friends!
I want to join a Japanese circle!
What Do We Do There?
We do
Practice Japanese phrase every day together
Write a diary in Japanese and English
Play game together (Shiritori, Crossword)
Online Chat in English and Japanese
Make friends
Share how to learn Japanese
Daily Japanese Listening with transcript
Share Japanese music and travel destination
Chat
We focus on the learning with fun together.
You are not alone to learn Japanese!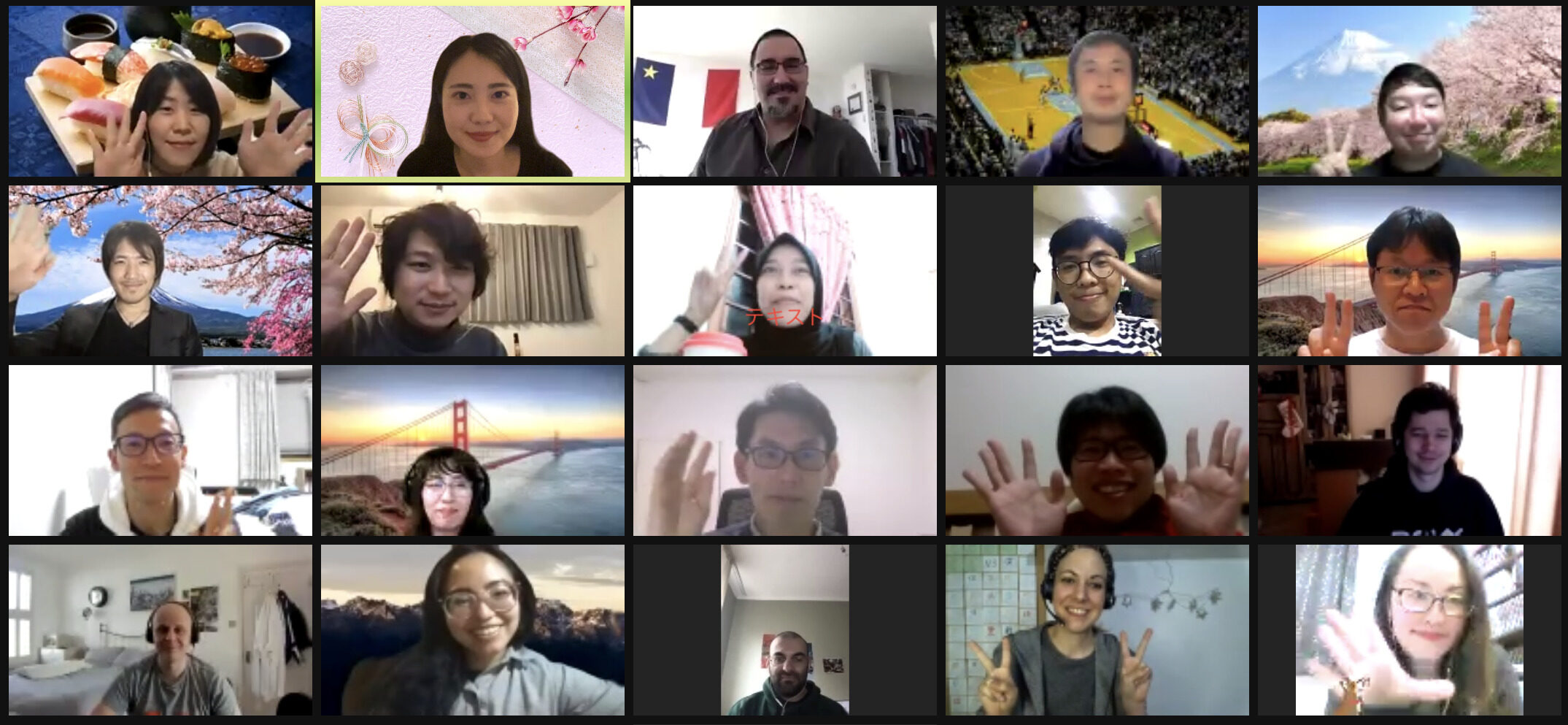 I'm not good at Japanese at all…
No worries!
That's why I made this community.
I had same trouble when I studied English,
It was better if I had friends who study English and community for it..
Any levels are welcome!
I want everyone to be proactive in the communication here.
It's OK to make mistakes !
Let's use Japanese more and more to improve your language skills.
And let's make friends.
SAKURA Community is a small community that has just started.
Let's gather Japanese language learners from all over the world and make friends all over the world.
And one day, let's have a party in Japan.
Welcome to the SAKURA Community.
みなさん、こんにちは。
Mariです。
SAKURAコミュニティに興味を持ってくださり、ありがとうございます。
SAKURA Communityは、以下のような外国人が多く集まっているコミュニティです。
日本語をもっと勉強したい!
日本語をもっと使いたい!
日本語を学んでいる友達が欲しい!
日本人の友達が欲しい!
日本語サークルに参加したい!
みんな日本が大好きで、日本に興味を持っている人たちです。
そして、以下のような日本人も参加しています。
外国人の友達が欲しい!
外国人とコミュニケーションをとりたい!
英語を使いたい!
英語を使って話したい!
SAKURA Communityは、日本が好きな外国人と日本人で、国際交流ができる場所です。
コミュニティで何をしているの?
SAKURA Communityでは、こんなことをしています。
日本語の練習
日本語 / 英語 での日記
雑談
日本語 / 英語での Zoom交流会(不定期)
友達作り
音楽や旅行の趣味共有
SAKURA Communityでは、英語のフレーズを教えるということはしていません。
交流をメインにしているコミュニティなので、英語を使いたい人や、外国人と交流したい人には、ぜひ参加してほしいと思います。
英語が話せないけど大丈夫・・?
全然、問題ありません!
参加している外国人は、みんな日本語を勉強している外国人です。
日本語と英語両方使ってコミュニケーションをとることができます。また、日本語が得意な外国人、英語が得意な日本人も参加しているので、困った時には、質問もOKです。
実際に英語を使わなければ上達しません。
間違えても誰も気にしないので、ぜひ参加して、国際交流してみましょう。
参加は無料なので、一度入ってみて、合わなかったら退出OKです!