I have a lot of time at Haneda airport.. Any ideas to kill my time..?
Mari
Haneda Airport is a great place to enjoy Japanese culture. I will recommend you 10 things to do at Haneda Airport International Terminal
Haneda Airport International Terminal (Terminal 3) is the gateway to Japan. While Narita Airport is quite a distance from Tokyo, Haneda Airport is located in Ota Ward in Tokyo, making it easy to get to the heart of the Tokyo city. There are more than 50 restaurants and shops, as well as more than 40 shops. It's a great place to get introduced to Japanese food.
In this article, we will look at some ways to spend your time at the International Terminal in Haneda Airport, either before you start your adventure or right before you leave Japan.
10 things to do at Haneda Airport International Terminal
Edokoji Avenue
Edokoji, located on the 4th floor of the terminal, is a recreation of the streets of Edo(old Tokyo). The red pillars of the Edo Stage and Edo Tower are modeled after the Kanda Myojin shrine. All the buildings on the street are made of solid wood, and there are about 10 restaurants and shops on the street.
Omoshiro T-shirts-ya
In addition to interesting T-shirts, the store offers a wide variety of Japan-inspired casual goods. T-shirts with Kanji and famous quotes, Japanese patterned fans, and kimono-inspired haori (a Japanese traditional coat) are all available. Cat-shaped fortune tellers are also very popular.
KIRI JAPAN design store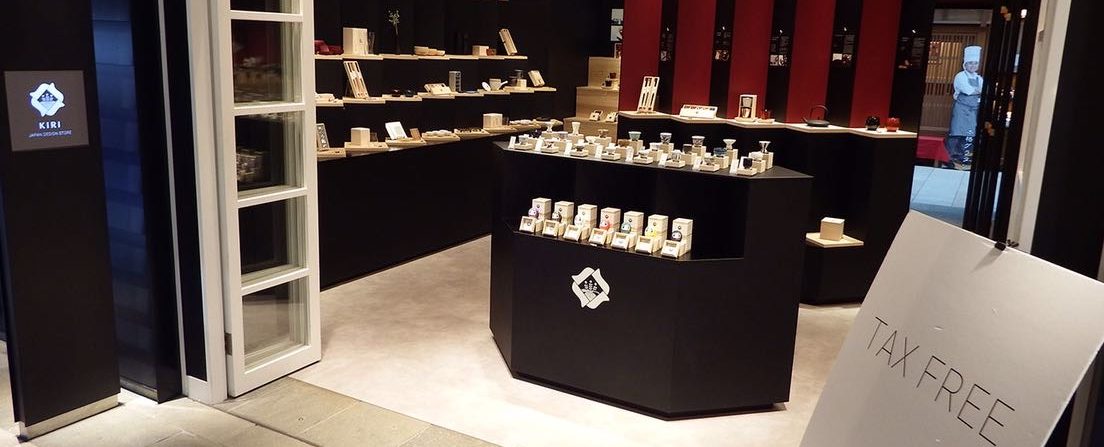 This is a select shop for Japanese crafts, lacquer ware and pottery, etc. at a slightly higher price point. Good quality products from all over Japan are gathered here. Imabari towels from Ehime, which are famous and popular all over Japan are also available.
Tsurutontan
This is very popular Udon restaurants. They have more than 10 branches in Japan. The most popular menu at Tsurutontan are Kistune-udon noodles and udon noodles with cod roe cream, but the Haneda Airport branch also offers sushi and rolls.
Edomae Yokocho
The main street in Edokoji Avenue on the 4th floor, and the street next to it with three or four restaurants is Edomae Yokocho avenue.
Suginoko Japanese Cuisine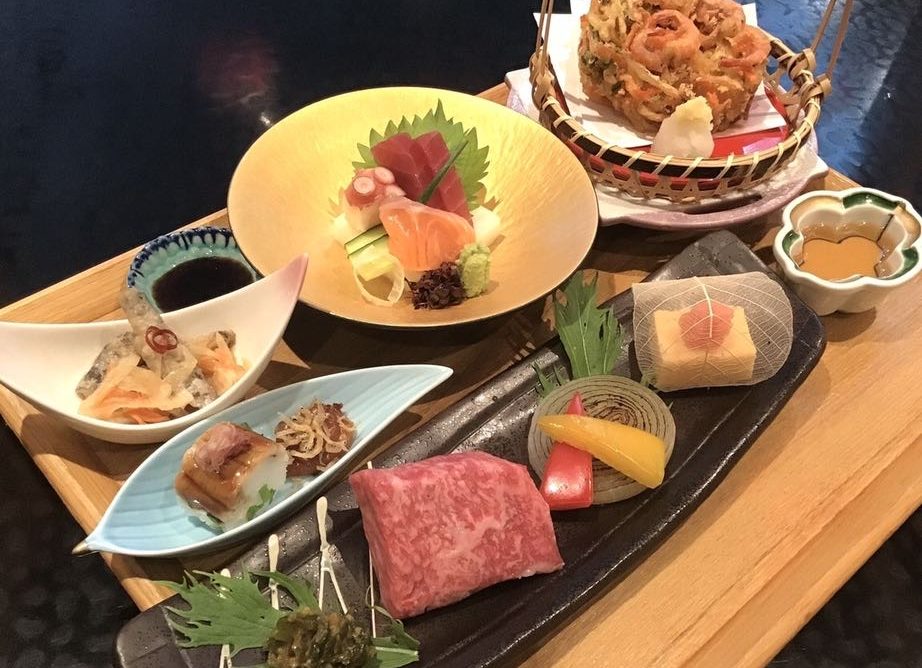 There are some easy to eat dishes such as soba and udon noodles, but the izakaya is a great place where you can enjoy yakitori and creative Japanese food. More than 10 different types of sake are stocked from all over Japan, so you can compare drinks. Even those who are new to sake can enjoy real Japanese sake to the fullest. Recommended for those who want to keep Japanese food in mind before leaving Japan!
Okonomi Yokocho
Like Edomae Yokocho, there are several restaurants along this street. Compared to Edomae Yokocho, there are many more restaurants that serve easy to eat food, just like snacks. If you are in a rush this street is recommended.
Nihonbashi Dashi-Ba (only to go)
The concept of this restaurant is "one soup, one rice". They have a wide variety of miso soups and dashi for you to enjoy with your take-out lunch. You can add soy sauce or salt to the standard katsuobushi dashi broth to change the taste. A great place to grab your first Japanese meal on the way out of the airport.
Haneda Nihonbashi

A replica of the Nihombashi Bridge, located on the 4th floor of the terminal, is about half the size of the original bridge, both in width and length. You can see the different decors of the bridge depends on the seasons such as Cherry blossoms, bamboo grasses, illuminations and so on. This is a great place to take a picture before leaving.
Festival Plaza
Located on the 5th floor of the terminal. The event plaza features performances by the brass bands of ANA, JAL and other airlines, as well as handbell performances in the winter. The plaza is decorated with Ema (※Ema: Ema are wooden plaques that people write their prayers or wishes on.) and visitors can write their wishes on it. It is a great place to write your wishes as a souvenir.
Flight Simulator
This flight simulator is located on the 5th floor of the terminal, from the festival square to the observation deck. There is a charge, (3,300yen/15min ~) but you can try to fly a plane just like the real one. Not only tourists but also aviation industry people enjoy it. Before the flight, you can experience a real cockpit.
Character shop in TOKYO POP TOWN
TOKYO POP TOWN is divided into HOT ZONE and COOL ZONE. HOT ZONE has a planetarium, variety store, don Quijote, etc. Don Quijote is a good place to buy small souvenirs. COOL ZONE has a character shop with a variety of kitties, some of which are exclusive to Japan and some of which are only available at Haneda. It's a good place to visit if you like subculture and souvenirs.
Saryou Itoen
This tea shop is located in an open location on the 4th floor of the terminal, just off the three side streets.
You can enjoy Japanese tea culture not only by drinking it, but also with sweets and snacks. You can purchase your favorite teas directly from the store, so you can find your favorite green tea, gyokuro or hojicha.
Haneda Airport has a lot of interesting shops, restaurants and spots to make people from all over the world enjoy with a Japanese culture. If you have the time, be sure to explore the airport. You'll find some of your favorite spots and shops.