This is Mari ,Japanese who live in Tokyo. I've traveled to more than 20 countries but always had trouble with lack of information. So I opened this web site to help travelers to japan by giving useful information including tips only local knows.
10 Best Places To Visit In Asakusa
Asakusa is a popular sightseeing spot in Tokyo for both domestic and international tourists. Asakusa contains the oldest temple in Tokyo, a shopping district, and an amusement park. This article lists 10 recommended spots in Asakusa where you can enjoy both historic and new Japan, including a new symbol of Tokyo, the Tokyo Sky Tree.
1. Sensouji Temple
The No. 1 spot in Asakusa is Sensoji Temple, the oldest temple in Tokyo with a history of nearly 1,400 years. The temple is visited by 30 million people a year and is only a 5-minute walk from Asakusa Station.
The large red paper lantern with the word "Kaminarimon" written on it is the symbol of Asakusa, and many people come to take photos of the temple.
Adjacent to the temple is the Nakamise, Japan's oldest shopping street. Nakamise is 250 meters long and offers Japanese sweets such as doll-shaped pancakes, deep-fried manju (sweet fried buns) and kibidango (sweet dumplings). It also includes more than 80 shops selling Japanese crafts, sundries and other goods.
Passing through Nakamise street, you can see the temple's main hall, the five-story pagoda and other historical buildings. The street is also a great place to pick up a fortune telling machine, so it's a good idea to see what your fortune is when you visit.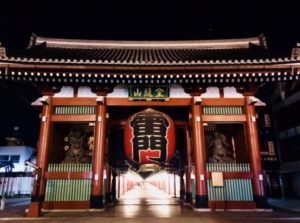 2. Hoppy Street
Recommended for those who like to drink. There is a drinking street called "Hoppy Street" just a 5-minute walk from Asakusa. Shops that look like yatai (food stalls) with an Japanese old-fashioned atmosphere line the street, and it is crowded with locals and tourists from midday. It's a great place to hang out and enjoy a drink.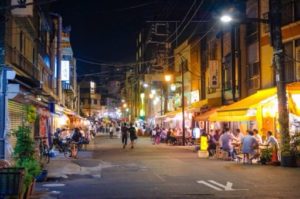 3.Tokyo Sky Tree
It's a bit of a walk from Asakusa Station, but if you're in Asakusa, you must stop by the Tokyo Sky Tree.
Tokyo Sky Tree is 634-meter tall and was recognized by the Guinness Book of Records as the tallest tower in the world on November 17, 2011. The view of Tokyo from inside the tower is beautiful, but at night, the tower is lit up, so it's recommended to look at it from outside.
There are shopping center and an aquarium in the vicinity, making it a great place to spend an entire day.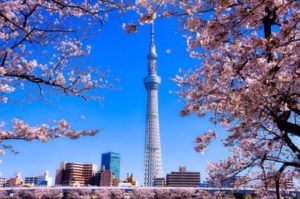 4. Marugoto Nippon
Marugoto Nippon is a four-story shop located in Asakusa which promotes specialties, crafts, and tourism products from various regions of Japan.
On the first floor you can find gourmet foods from all over the country and enjoy foods from regions that you have never been to.
Duty-free shopping and tourist information are also available.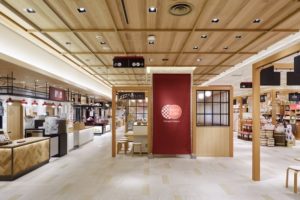 5.TOKYO CRUISE
The TOKYO CRUISE water bus can take you to other Tokyo attractions such as Hamarikyu and Odaiba from Asakusa and you can enjoy the scenery of Tokyo from the river, which is different from the train.
The seaplane bus stop is a 3-minute walk from Asakusa station. From the platform you can see the Tokyo Sky Tree and Japan's famous Asahi Beer sculpture.
The water bus is designed like a spaceship and has a shop inside, so you can relax and enjoy the scenery.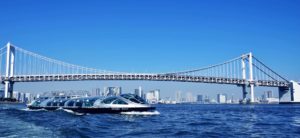 6. Yakatabune Boat
You can enjoy Japanese food and drinks on a traditional Japanese yakatabune boat from the Azumabashi pier in Asakusa while looking out over the Tokyo skyline.
You can enjoy both Japanese food and scenery from the culture-filled yakatabune. That should be a completely different experience.

7. Asakusa Hanayashiki
Asakusa Hanayashiki, located near Sensoji Temple, is the oldest amusement park in Japan.
It was opened in 1853 as a "flower garden" with peonies and chrysanthemum work as its main attractions. Later on, it became a popular place where playground equipment was installed and animals were kept. The park was temporarily closed during World War II, but was rebuilt as an amusement park in 1949.
Today, the park still retains many nostalgic rides and is home to Japan's oldest roller coaster, providing a retro atmosphere.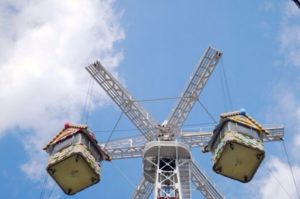 8. Edo Taito Traditional Craft Center
Asakusa has been home to many artists since the Edo period (1603-1867), and you can see traditional handicrafts for free here.
On Saturdays and Sundays, many different types of artist and craftsmen are present at the museum and you can watch them at work, giving you a chance to learn about traditional Japanese crafts.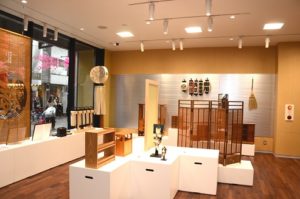 9. Original Food Sample Store
Food samples are displayed in most restaurants.
At the original food sample shop, you can see and make your own food samples, just like the real thing.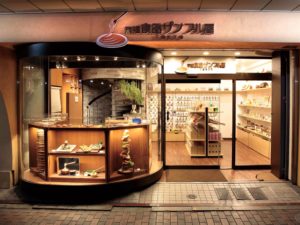 10. Asakusa Kingyo
Goldfish scooping is one of the most popular summer traditions. Here, you can scoop goldfish all year round. The shop also sells goldfish sundries, which make for a great souvenir.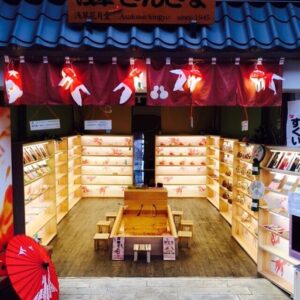 Tips
Asakusa is a beautiful place in Tokyo where Japanese traditions are still alive and well.
There are temples and other historical buildings, traditional craftsmanship from the Edo period, and a lot of Japanese food. You can experience traditional Japanese culture in the middle of the city, so I highly recommend visiting Asakusa when you come to Japan.