Valentine's Day is coming soon, but how do Japanese people celebrate Valentine's day?
Mari
Valentine's Day traditions in Japan are different from those in many Western countries. I will introduce the Japanese Valentine's Day system.
 This article is a must-read for anyone who has or wants a Japanese partner, or who lives in Japan.
I will also explain the unique Japanese culture of White Day, which can be embarrassing if you don't know about it.
Valentine's Day is an event that originated in the Western countries.
Valentine's Day is called the "Day of Love," and it's an event mainly for couples. Generally, men give chocolates, flowers, or cards to women to express their love.
However, Valentine's Day in Japan is a little, or rather a lot, different than in the West.
Valentine's Day in Japan
In Japan, Valentine's Day is an event where women give chocolates to men and express their love.
Gifts are given from women to men. Women in Japan are very busy before Valentine's Day.
Men, on the other hand, have nothing to do.
History of Valentine's Day in Japan
After World War II, the Western custom of Valentine's Day came to Japan.
By around 1965 Valentine's Day became popular and the current tradition of women giving chocolates to men began.
It is said that this culture was created as a result of confectionery companies trying to promote the sale of sweets and chocolates.
Thanks to this culture, approximately 20% of the total annual consumption of chocolate in Japan happens around Valentine's Day.
Types of Chocolate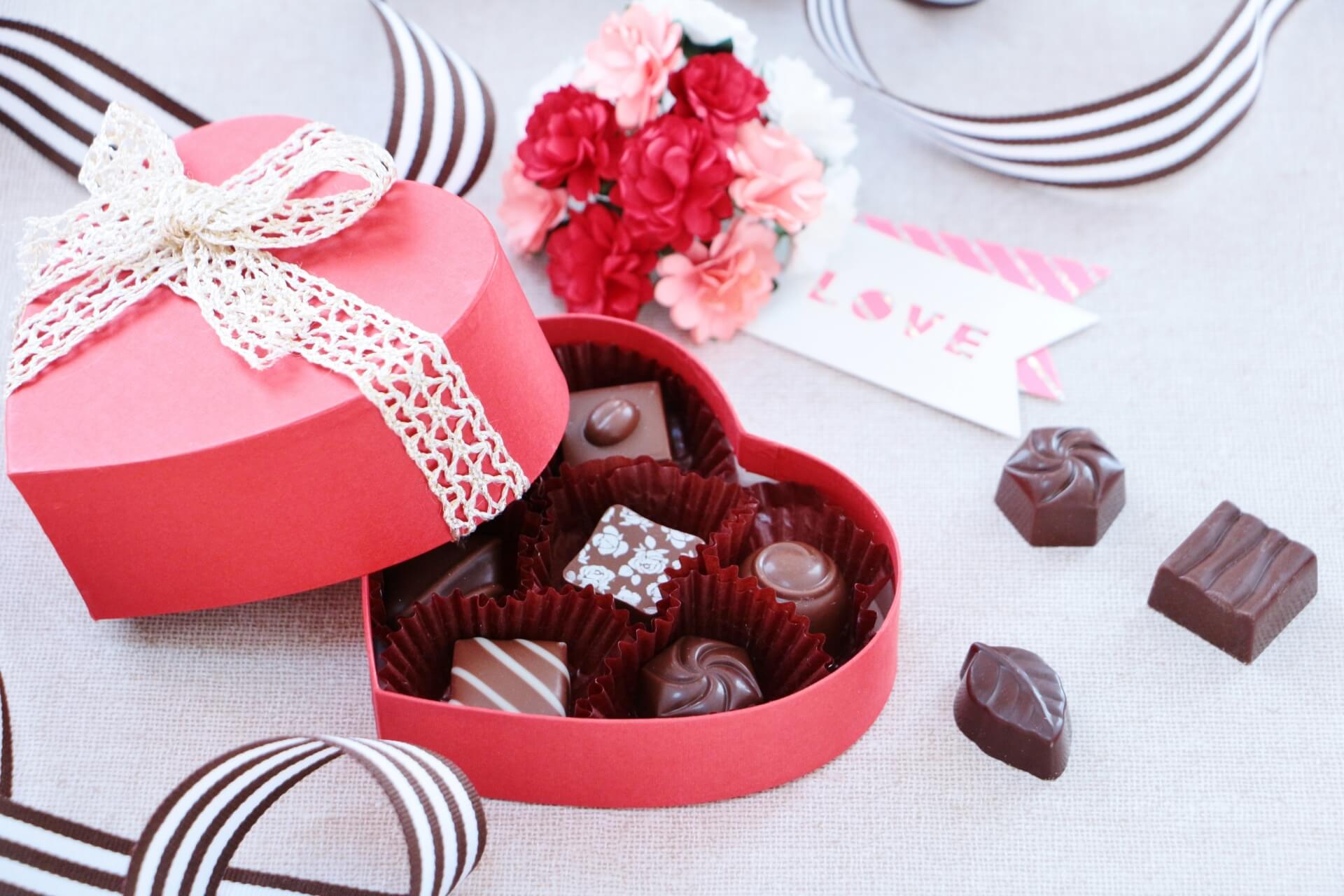 What kinds of chocolate are popular for Valentine's Day in Japan? Dark chocolate or milk chocolate? No, no, not those kinds.
On Valentine's Day in Japan, different types of chocolate gifts have different meanings. 
Honmei Choco 本命チョコ
Honmei-choco is chocolate given by women to the men they like in a romantic way with the purpose of expressing their feelings (for their sweetheart on Valentine's Day).
Giri Choco 義理チョコ
These are chocolates given to a friend, colleague, or other person who has been good to you.
It is not an expression of love. Rather, it is a way of saying "Thank you for your support" or "Thank you always". 
In Japan, when you are working, you might receive chocolates from your female colleagues.
Also, if you work as an English teacher at school, you may have received chocolates from your students.
Those kinds of gifts are generally considered giri-choco.
Tomo Choco 友チョコ
This is a type of chocolate is given by children to their classmates. 
Some schools do not allow children to bring chocolates to school so after school they go door to door to distribute chocolates to their friends.
Parents can also be very busy helping children to give out the chocolates.
Some women also give chocolate to their female friends. That is also Giri-choco.
Family Choco 家族チョコ
These are chocolates given by women in the family to their husbands, fathers, and brothers. Some people give friend chocolates or leftover giri chocolates to their family as "Family Choco".
Since the above three types chocolates are the main part of Valentine's Day, family chocolates are not given much importance.
Myself Choco 自分チョコ
This type of chocolate is bought by women themselves.
Around Valentine's Day, department stores and train stations are filled with chocolate stores and there are many delicious looking chocolate treats that are not usually available in the stores.
Even if the chocolates are a little expensive, many women buy them as a reward for their daily hard work.
In recent years, there are many women who do not prepare chocolates, saying that the culture of Valentine's Day is a hassle, so there is no need to worry about the fact that they did not receive any.
White Day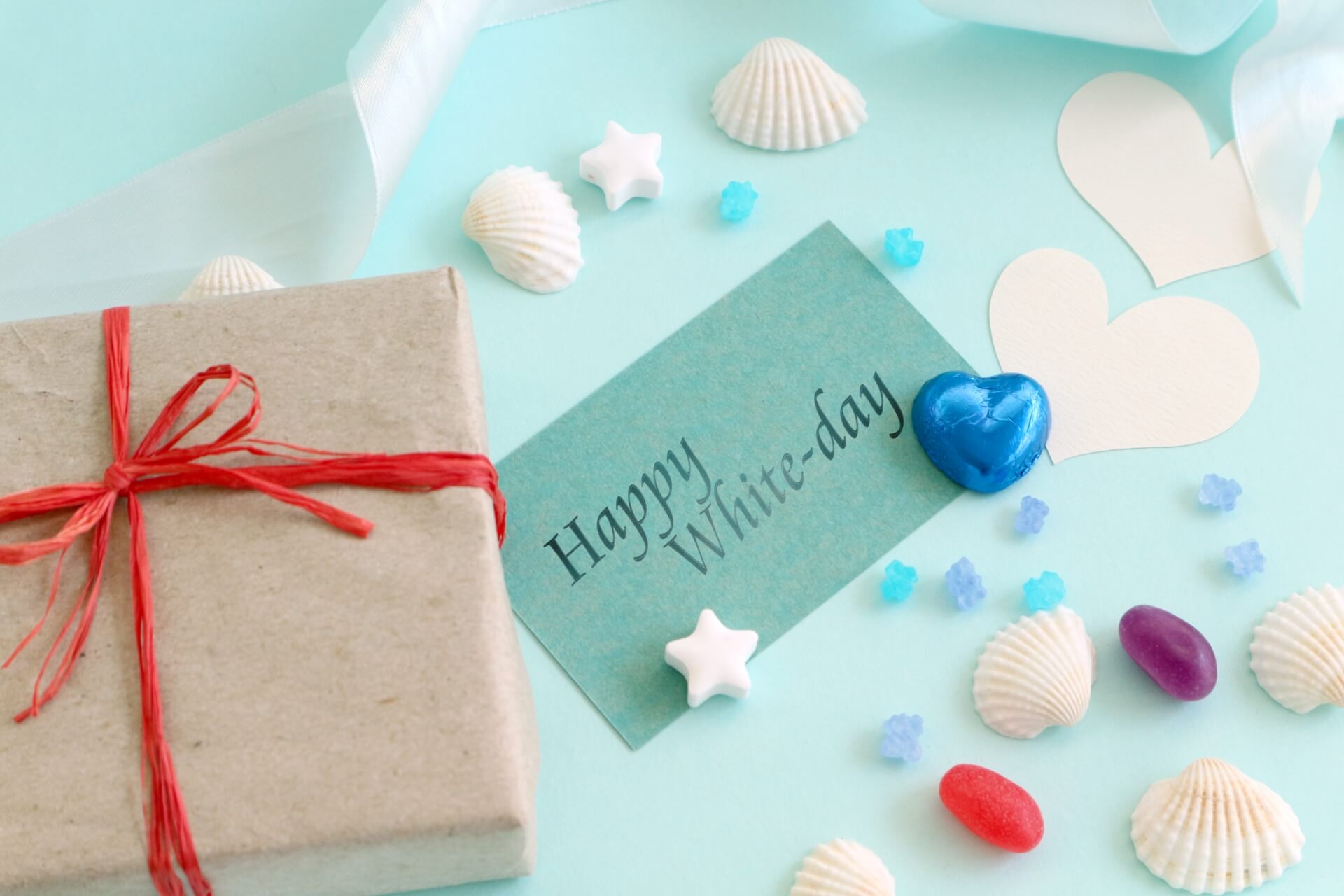 If you have or want a Japanese partner, or if you live in Japan, there is a day you need to know about.
One month after Valentine's Day, on March 14, is "White Day".This is a completely unique culture to Japan.
This is the day when men give back to the women who they received gifts from on Valentine's Day.
It is a day that men who have received at least one chocolate must never forget.
If you receive a chocolate, you have to return it.
If you forget to do so, the woman may be very upset with you.
Since it is a month later, many men actually forget to do so.
This annoyance makes some men feel uncomfortable about Valentine's Day and White Day.
In recent years, some companies have even banned the giving of giri-choko on Valentine's Day, saying that men should concentrate on their work instead of worrying about it.
That's all I have to say about Valentine's Day in Japan.
There are many men who receive chocolates on Valentine's Day but feel frustrated because they don't know whether it is a giri-choko or a Honmei-choko.
Japanese people don't always say things clearly, so it can be difficult to tell.
However, the fact that they don't say things clearly is sometimes the answer.
For example, in an English school in Japan, a girl may give a foreign teacher some chocolates if she likes him, but she doesn't want to tell him how she feels because she wants to continue the relationship as teacher and student.
This is just one example, but in any case, it is necessary to return the gift on White Day.
Valentine's Day in Japan is very different from the Western culture.
It may be difficult, but I hope you will learn the rules and enjoy Japan's unique Valentine's Day.